Wisconsin Land Trust Days
Wisconsin Land Trust Days is an annual celebration of land trusts with events in July, August, and September!
This year's events include hiking, biking, paddling, trail-building, seed collection, stargazing, forest bathing, outdoor yoga, and even horseback riding.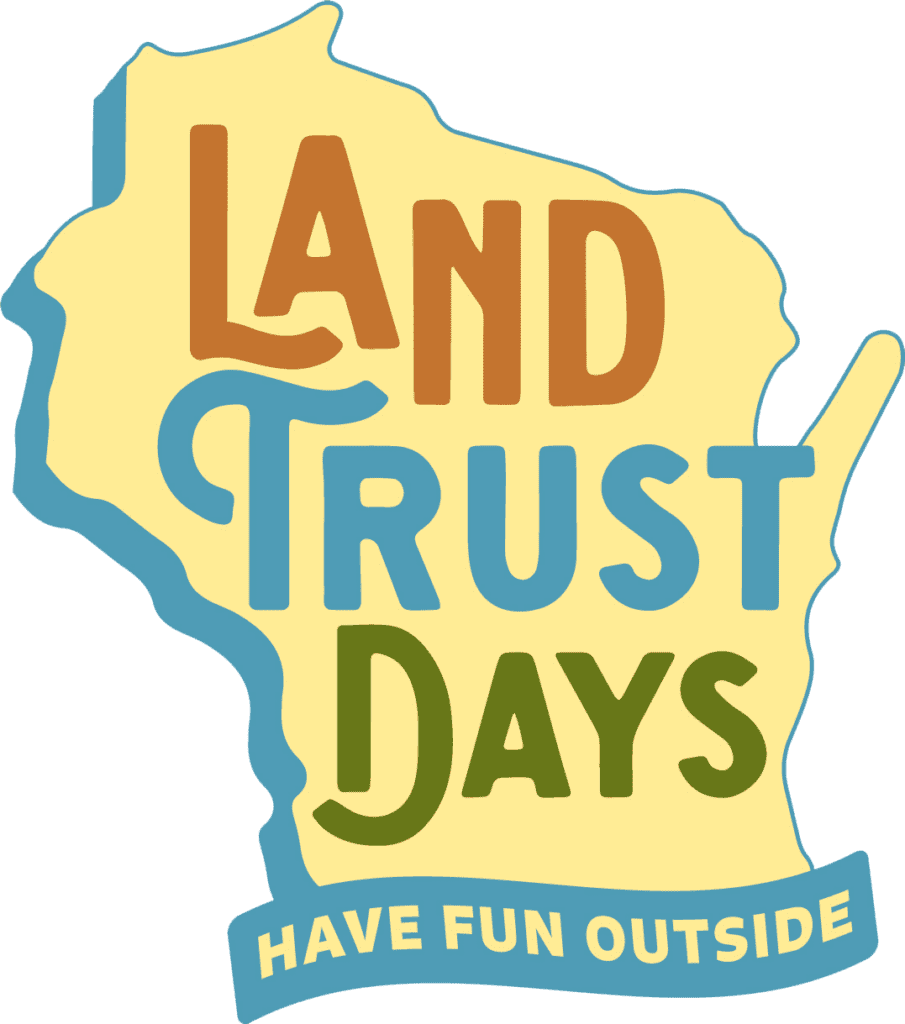 Get your Land Trust Days Calendar
We'll send you a copy of the guide in the mail at no cost when you complete this form. The calendar will be mailed in mid-June, or within two weeks of receiving your request.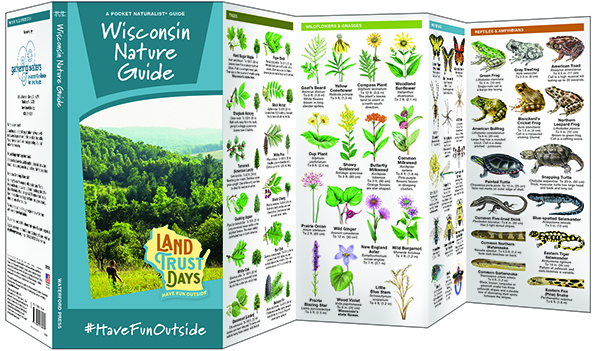 Before you explore, get your Wisconsin Nature Guide
The nature guide will help you identify many common plants, animals, and other wildlife as you explore Wisconsin's natural places. We'll send you a copy of the guide in the mail at no cost when you complete this form. 
Gathering Waters creates tools like this to help you enjoy natural places. As a nonprofit environmental organization, we help people like you learn more about how to protect and enjoy Wisconsin's land, water, and wildlife.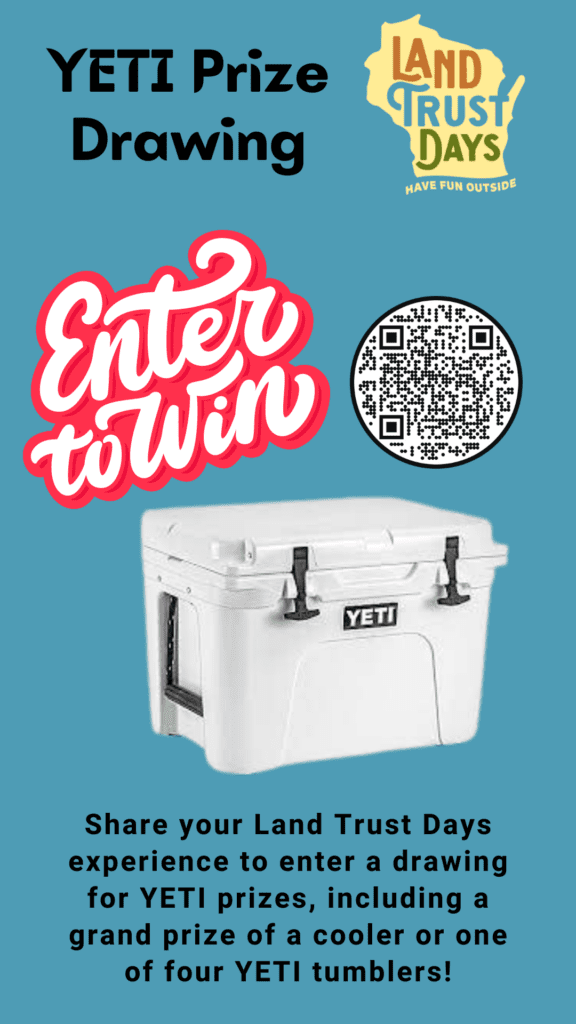 Every year, Gathering Waters gives out YETI prizes through a random drawing for people who participate in Wisconsin Land Trust Days by either attending an event or visiting a protected property.
We'll be giving away five prizes total – one YETI cooler and four YETI tumblers. The drawing will take place in early October. Drawing winners will be notified by email.
Click below to enter the drawing. The form will ask you for basic information so we may contact you if you are a prize winner. You'll also have the opportunity to provide feedback about your experience and share a photo with us.
Enter by September 30, 2023. Drawing winners will be notified in early October.
We love hearing from you and seeing your photos! Thank you for sharing your experience with us.
Special thanks to this year's Wisconsin Land Trust Days sponsors!
If you or your organization would like to partner with Gathering Waters to promote Wisconsin Land Trust Days or join our advocacy efforts, please reach out to Creal Zearing, Director of Philanthropy, at (608) 251-9131 ext. 18 or creal@gatheringwaters.org.