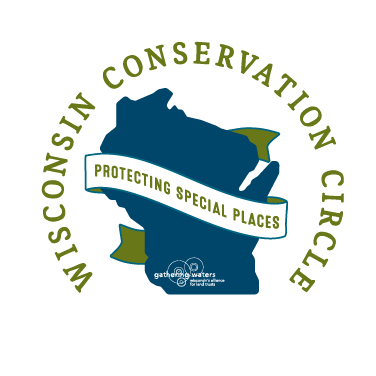 Your automatic regular gift does more for conservation
Protecting Wisconsin's land, water, and wildlife is a big challenge. Since the land cannot speak for itself, it depends on steady and trustworthy support from dedicated friends like you.
Your support is key to protecting Wisconsin's special places. 
When you set up automatic recurring gifts, you join others who are committed to protecting our state's natural resources. As part of the Wisconsin Conservation Circle, you will support conservation all year long in the following ways.
Your support will help protect and defend nature by making sure the most critical natural areas are identified so they can be protected first. 
You'll also help advocate for favorable land protection funding and policies.
You'll make sure Wisconsin's land trusts have the training and technical assistance they need to stay strong and resilient.
You'll help connect people with protected land, increasing support for land protection.

And as a result, you'll support climate action, connect migration corridors, and give nature a chance to keep our air and water clean and clear.
Your ongoing support as a Wisconsin Conservation Circle member is the best way to ensure your generous contributions work harder to protect Wisconsin's land, water, and wildlife. 


"Conservation of land and water has never been more important. Being a sustaining contributor makes it easy to do my part and spreads out my giving throughout the year. This is one way I can make sure land protection continues in Wisconsin." 
Mike K, Gathering Waters Board Member
Join the Wisconsin Conservation Circle
It's Easy
Sign up once and your gifts process automatically through secure credit card or ACH transactions. Making regular gifts is also easier on your budget. Knowing that your gift will be arriving consistently allows Gathering Waters to make plans and take advantage of opportunities. And you'll enjoy knowing that you are making a greater difference.
It's Flexible
You're in total control. You can change your gift amount, frequency, and date at any time with one simple phone call. 
It Helps the Environment
Because you make a monthly gift, more of your gift goes to support the mission. Automated giving also reduces paper and delivery resources, which further benefits the environment. You receive less mail, saving time, postage, and shipping resources.
You'll Enjoy the Benefits of Monthly Giving, Too! 
You'll love knowing that you're helping protect and defend Wisconsin's special places and the wildlife that lives in them.
You'll enjoy being part of a special group of people who care about conservation. 
You'll receive monthly email updates from the Executive Director.
You'll receive newsletters telling you about the things you've helped make possible.
Still have questions?
Learn more on our monthly giving fact sheet or contact Pat@GatheringWaters.org or call her at 608-251-9131 x14. 
You can give with confidence! 
Gathering Waters earned a platinum rating through the nonprofit accountability organization Candid, formally known as GuideStar. You can see more details here. 
Become a Wisconsin Conservation Circle Member 
You'll love knowing that every dollar helps protect and defend Wisconsin's special places.